Consorci de Serveis Universitaris de Catalunya
The Consorci de Serveis Universitaris de Catalunya (CSUC) shares academic, scientific, library, transfer of knowledge and management services to associated entities to improve effectiveness and efficiency by enhancing synergies and economies of scale. CSUC provides services for the university and research communities based on seven areas of activity: scientific computing for both academic and industrial communities; the communication networks; digital repositories for university data and for data storage; electronic administration (eGovernance); improving of library services through cooperation; joint procurement to improve and rationalize the use of resources; and the promotion of the use of these services. This Consortium is integrated by the Generalitat de Catalunya and ten Catalan universities (UB, UAB, UPC, UPF, UdL, UdG, URV, UOC, URL and UVic-UCC).
Teresa Via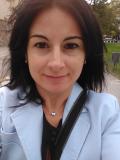 Teresa Via holds a Master Degree in Communications & Marketing from the Open University of Catalonia (UOC) and a Degree in Journalism from the Universitat Autònoma de Barcelona (UAB). After being in different Catalan local and regional press and TV media, she joined the Catalan Consortium of University Services (CSUC) in 1999, formerly Supercomputing Center of Catalonia (CESCA) until 2014, where she has held several positions always related to communication and dissemination of technology, science and university education. She is currently the Promotion Manager, being in charge of the coordination of all the communication and marketing activities carried out at CSUC.